Bullets 4 Breakfast
A downloadable game for Windows

This game is a prototype - an early Beta version of the final game. All features are subject to change! Bullets 4 Breakfast is my first GameMaker: Studio game, created with the intention of showcasing it at school. It's now in the second phase of development, LIVE BETA 2. Keep in mind that it will probably stay in this development stage for now. The project files are also now released for everyone to play around with!
Name your price to donate! Also, remember to leave a comment below!
Keep in mind that this is my first game, so leave constructive criticism and tips in the comments!
Special Thanks to Tehtiger and Flippyover2 for beta-testing and screenshots, and to all the lovely people who provided tutorials and courses on GameMaker: Studio 1.4!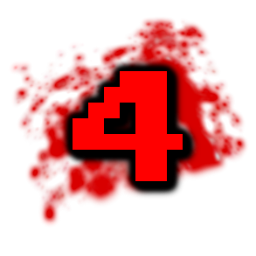 Download
Click download now to get access to the following files:
Bullets4Breakfast2018.zip
86 MB